June 12,2001:Cinnamon gave birth to 4 babies.

June 22,2001:Empere gave birth to 3 babies.

July 5 ,2001:Twichy gave birth to 3 babies.

July 16,2001:Big Julio(chameleon) died today!!!
January,2002:Rex died.(chameleon).
March 3, 2002 Got a hamster(Zizi!!)
November --,2003: Adopted my beautiful cat. Her picture is posted.
March 6, 2002: Found out that Zizi had been biting by another hamster and made hole in his intestines.Got operated and died that night around 8pm.
May 11,2002: Got a new hamster(chinese hamster). I named him Grazie.
Joey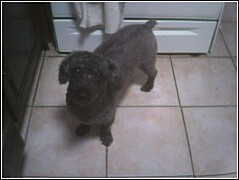 Rocco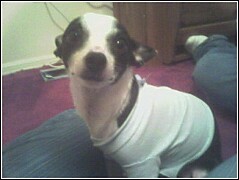 The chihuahua that is very loco.